We recently announced our new ALTERNcloud CDN services, which connect the content of your website to a network of global "edge" servers, allowing sites to deliver files more quickly, safely, and efficiently. Since the host can send its content to local servers nearby the user, the user can access that content with minimal latency since they are accessing servers that are closer to them.
This is especially useful for websites experiencing high traffic, or sites that distribute high-volume content. CDN services ensure a smooth and enjoyable user experience, quickly delivering content for websites, e-commerce, gaming, and video streaming. In this post, learn how ALTERN's CDN services can support your video on-demand and live streaming needs.
What Video CDN is useful for
With ALTERNcloud's CDN services, you can be confident that your server will deliver fast, quality video in any of the following cases and more:
Large-scale event broadcasting

Broadcast sports, concerts, esports competitions, and other live events to global audiences in real time.

Livestreaming for mobile apps

Reliably stream from a mobile app to a mobile audience, even under difficult bandwidth conditions.

High-demand video hosting platforms

Be confident that your video streaming platform will consistently deliver fast, high-resolution content.

Video conference solutions

Our reliable streaming infrastructure ensures smooth and dependable corporate video conferencing.
Streamlined for streaming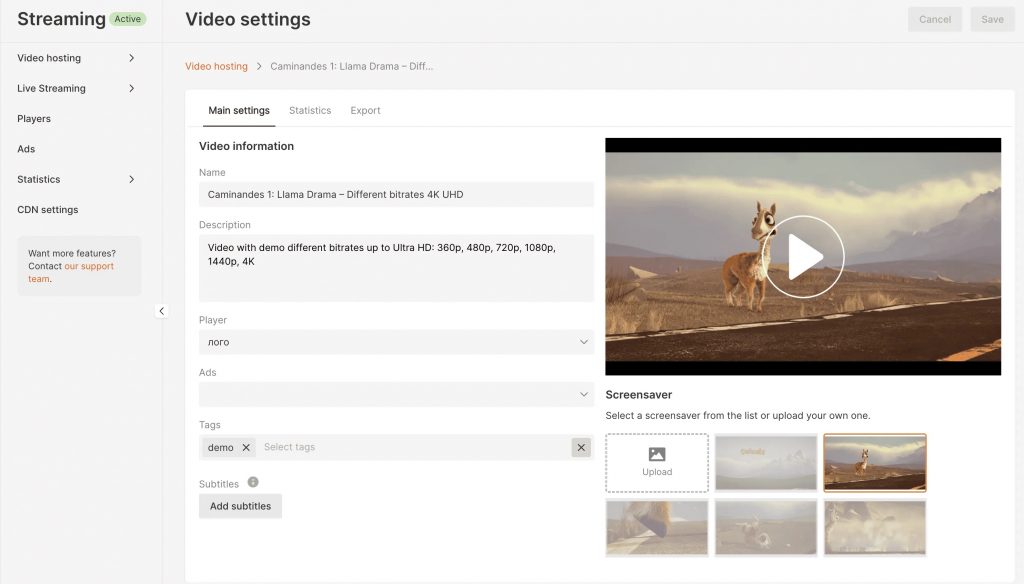 ALTERNcloud CDN is uniquely suited to support video-streaming — whether your site streams live events or video on demand (VOD). It can help deliver stutter-free playback even for video streamed in 4k, and with minimal latency times of between 0.5–4s, we can provide near-real-time broadcasting for livestreams and sporting events. If you're expecting a massive amount of user traffic, ALTERNcloud is equipped to stream fast, high-quality content to up to 10 million viewers, protecting your server even during peak user activity.
Features of video CDN
ALTERNcloud's CDN services include a large number of features that are specifically designed to enhance video streaming:
Reduced time to first byte (TTFB)

Deliver a better video experience with near-instant playback.

RAM caching for live broadcasts

Improve your live broadcasting performance with RAM-based caching.

HTTP/1.1 chunked transfer encoding (CTE)

Transfer any part of the video chunks over the old HTTP/1.1 protocol.

Low latency protocols

Use low and ultra-low latency protocols to provide the best possible user experience.

Global coverage

Provide fast video streaming to remote regions with more than 150 points of presence worldwide.

Micro-segmented caching

Minimize live broadcasting latency by delivering video as micro-segments.

Restricted access

Configure public or restricted access to a video using signed URLs, cookies, or tokens.

Origin shielding

Prevent your origin from being overloaded during traffic surges.

Multi-CDN

Use other CDNs as part of your multi-CDN environment.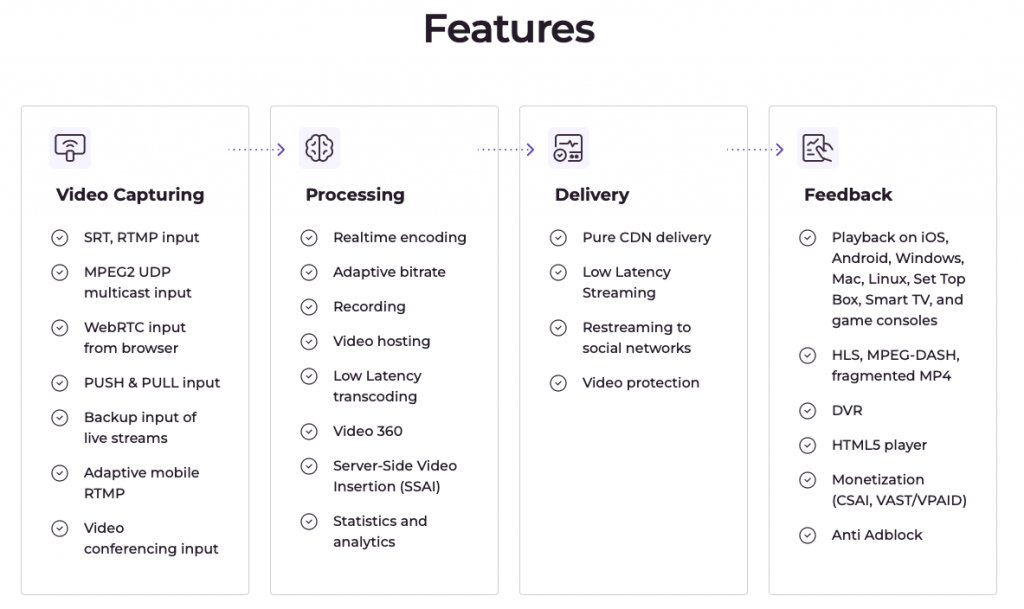 Find out if ALTERNcloud's Video CDN is right for you.