The ALTERNcloud team is excited to announce the arrival of a new CDN product to our range of offerings. As video and live streaming increase in popularity, the likelihood of needing to host a high-traffic event on your website is becoming ever-higher. CDN services are essential for maintaining speed, efficiency, and security when disseminating content, especially in cases where your website's bandwidth might otherwise be tested.
CDN: A brief rundown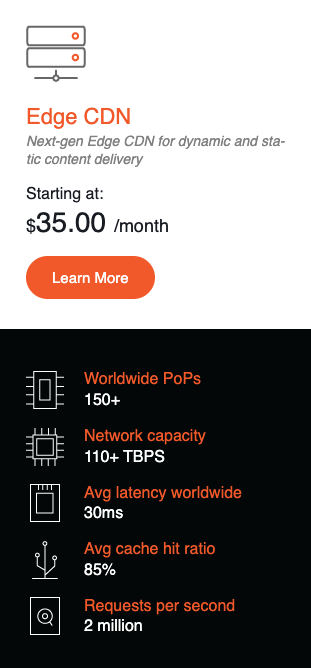 CDN (content delivery network) is a network of global servers that stores copies of content from a website or mobile app — files, images, video — in an "edge" server located near the user, instead of in the host server. Once a CDN has stored that content closer to the user, it allows the website publisher to deliver files more quickly and smoothly from that edge server.
The CDN Caching process begins, in the case of a website visitor in Los Angeles accessing a site hosted in New York, when the user sends an initial request to the host. The host receives it, and they respond to the request directly. At the same time, the host also sends a copy of the same response to whatever edge server is nearest to the user, which then squirrels that content away as a cached file. Next time the user makes a similar request, instead of getting a response from the opposite side of the country, they get one from the edge server, which is significantly closer.
Benefits of using ALTERNcloud's CDN
Cutting distribution distance with ALTERNcloud's CDN comes with a plethora of benefits:
Increased internet speed: ALTERNcloud CDN allows users to access information more efficiently and quickly, especially if they're geographically far from the host.
Increased redundancy: By redistributing internet traffic to multiple servers across hundreds of locations instead of one server in one location, using ALTERNcloud's CDN enables the overall network to better handle more traffic and larger files.
Higher content quality: Using ALTERNcloud CDN increases the quality of content as well as the speed at which that content is delivered. Because of that shorted delivery distance, streaming videos and conference calls will lag less and have a clearer picture.
Stronger security: ALTERNcloud CDN capitalizes on its myriad servers to increase protection against DDoS attacks and generate firewalls.
Reduced latency: Use of ALTERNcloud CDN can reduce the network latency that typically accompanies long-distance internet use.
Bandwidth management: Transferring data from a host server costs more than transferring it from an edge server does, so using ALTERNcloud CDN can reduce bandwidth consumption and costs.
Practical application: Who needs it?
Almost anyone hosting a website or a mobile app that either anticipates high user traffic or distributes large files will find ALTERNcloud's CDN services extremely useful. They can help your website handle "high-traffic events," when user activity spikes because of a flash sale or a video premier, and they can help apps that stream either live content or a large video library. If your website hosts E-commerce site, online learning, a video streaming service, a news site, a telehealthcare site, or even if your corporation schedules a high volume of conference calls, you will find ALTERNcloud CDN invaluable for distributing fast and quality content to your clients.
What ALTERNcloud offers: Next-gen Edge CDN
ALTERNcloud next-gen Edge CDN is a distributed content delivery network that allows your website to load faster in users' browsers, regardless of how far they are from the source server. An all-in-one solution, it will optimize, distribute, and protect your website, application, and services. Our network of edge servers around the world accelerates web assets delivery and prevents outages and interruptions in your business flow.
Globally Distributed

Our network consists of more than 150 CDN PoPs and 25 Cloud locations.

Secure

Everything we offer seamlessly integrates state-of-the-art DDoS and web protection.

Edge Native

All of our products natively integrate with each other, so your apps always run smoothly at the edge.

Flexible and Scalable

Our global infrastructure lets us tailor our systems to perfectly fit our customers' needs.
ALTERNcloud Edge CDN pricing starts at $35/month and includes 5 managed CDN resources and 1.5TB traffic per month. After that, only pay for what you use: $2 per additional CDN resource, and from $0.0273 per GB of Egress traffic billed monthly.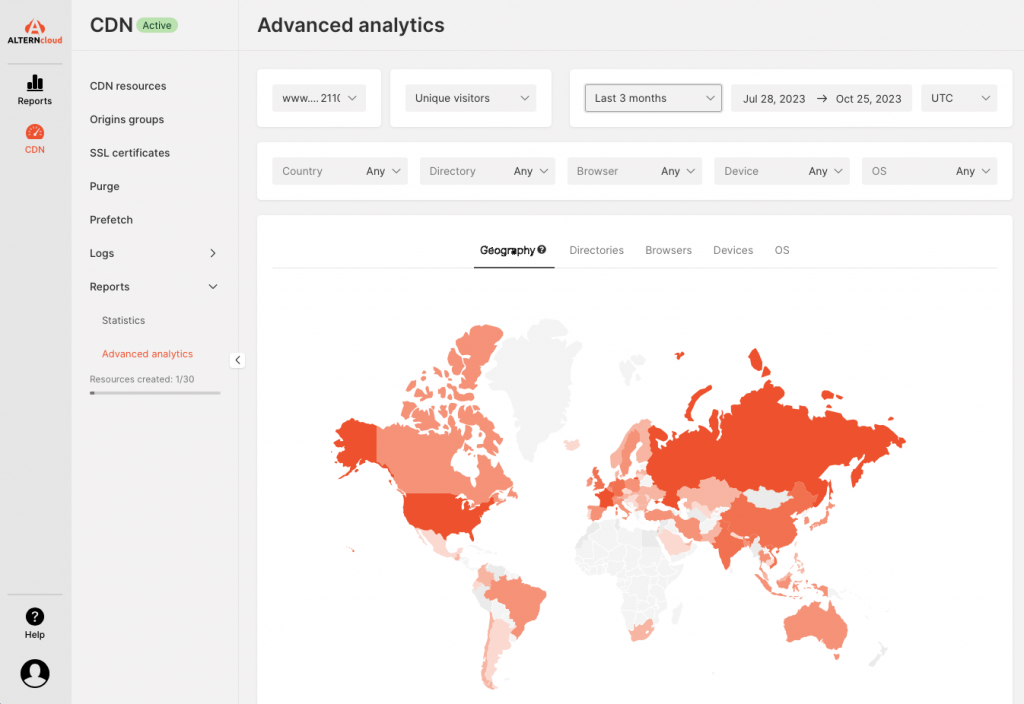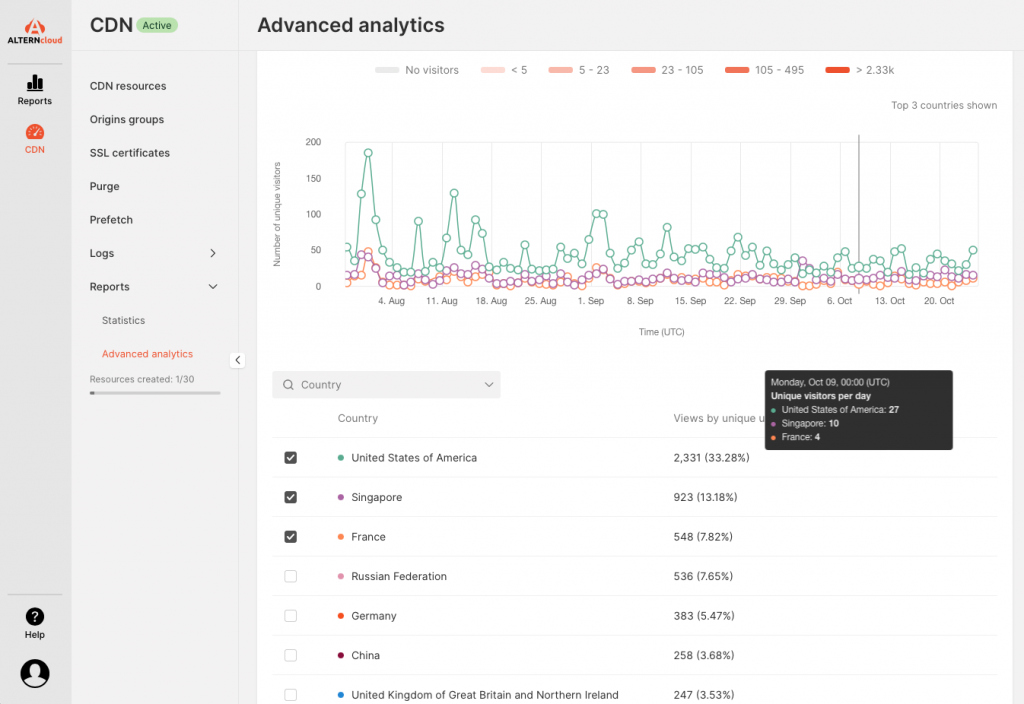 Find out if ALTERNcloud's Next-gen Edge CDN is right for you.