Businesses, charities, and political organizations have been under attack by an overreaching tech industry since 2010 when OPUSfidelis, a modern strategic communications and marketing agency, began helping religious ministries and advocacy groups to defend the sanctity of the family and promote life-affirming policies. OPUSfidelis came alongside organizations like Lila Rose's pro-life advocacy group Live Action in 2014 when their social media advertising campaigns were delayed and cancelled by social media companies.
Fast forward to 2023. We're seeing Big Tech cancel, de-platform, and ignore companies they disagree with like never before.
That's why ALTERNcloud, a global Cloud IaaS (Infrastructure as a Service) provider, was born. ALTERNcloud provides businesses and organizations of all types and creeds with multi-jurisdictional, technology, and political Cloud infrastructure redundancy. This enables websites, mobile applications, databases, email communications, and secured messaging apps to securely exist online without interruption.
We are excited to report we are now the digital backbone of businesses, organizations, websites, and apps across America and Europe. Current clients include conservative organizations like No Next Roe and Never Newsom PAC, conservative and Catholic news organizations such as Info Catho, Le Salon Beige, and Les 4 Vérités, family advocacy nonprofits like International Organization for the Family, and tech companies such as Titanium Secure, Tech IG, and ADHOC Capital.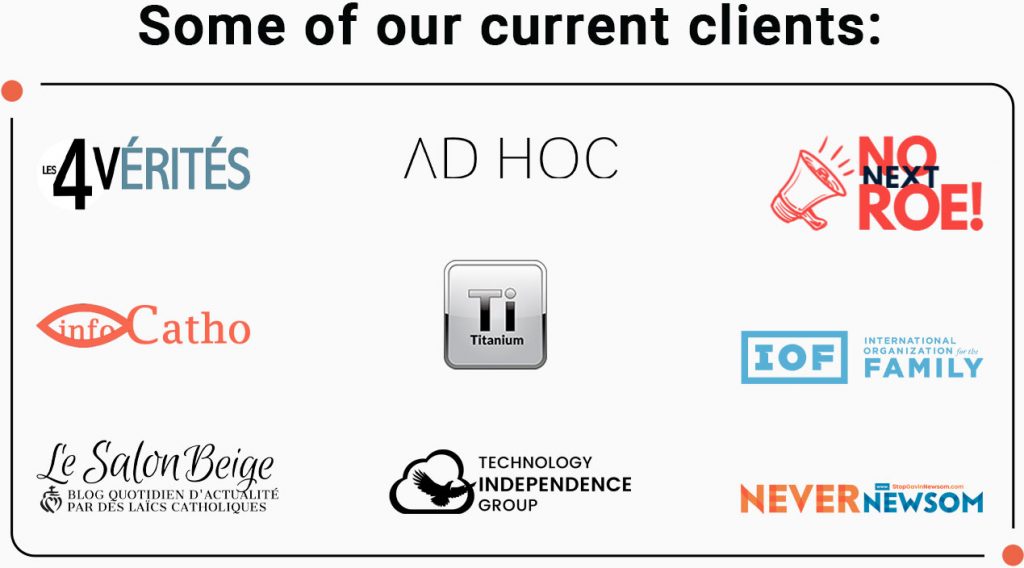 Learn more about our product suite in the full email message.