DNS is no longer a simple point and click domain management service. It has evolved into a critical optimization tool for network administrators. This is why ALTERNcloud offers DNS management to our clients. Learn more about DNS, why it matters, and what our Edge DNS services can do for you!
DNS Basics
DNS, or Domain Name Server, is what transposes a website host name (the name typed in the browser) into an IP address, so that a computer can decipher it and send the user to the appropriate site.
When a user types in a hostname, their computer sends it to a server called a DNS recursor. Based on the information it reads from the hostname, the recursor sends a request to a second server, called the root nameserver. The root nameserver then sends information back to the recursor to direct it to the appropriate TLD server, which in turn sends information back to the recursor again that then directs it to the right authoritative nameserver, which, finally, sends back the IP address for the correct site, where the DNS recursor sends the user. With most internet connections, this entire process takes about 150–200 milliseconds.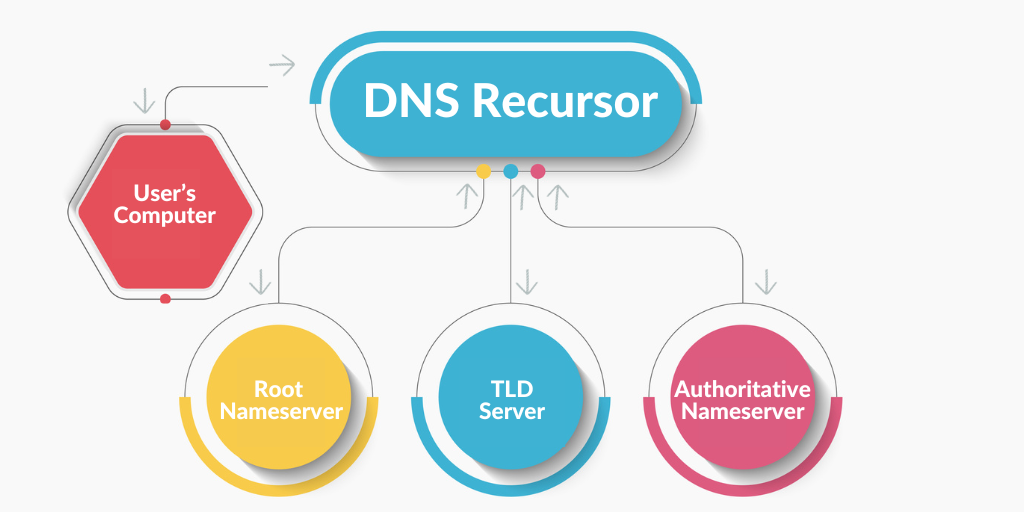 Managing DNS: Reducing Latency
One reason that managing DNS matters so much is DNS latency, the time it takes for the DNS resolution process to complete. Without well-managed DNS, latency is higher than necessary, which results in slower connections.
There are a number of reasons why a lack of management can increase DNS latency. Distance can do it. If the computer trying to connect is physically far away from its DNS server, it takes longer to connect. Also, without a means of steering DNS traffic, which makes sure that the DNS resolution process takes the most efficient route, that process will take longer than it needs to.
Managing your DNS properly can mitigate all these difficulties and make sure you connect — either to external websites or internal servers — as quickly and efficiently as possible. Using a centralized DNS server, or a server that has access to multiple locations, can mitigate latency caused by distance.
Routing DNS traffic actively monitors your servers and streamlines the resolution process by directing traffic to the right place via the quickest route, and preventing any one server from being overwhelmed by too many simultaneous requests.
Preventing Downtime
Sometimes the DNS resolution process fails to complete, which results in a DNS outage, sometimes called downtime. This is a period of time when, for any reason, the hostname cannot be connected to its IP address. Downtime is caused by anything that disrupts the DNS resolution process. When a user visits the same site often, the DNS recursor will store the IP address to connect faster, but sometimes the IP address stored in a DNS recursor is old. When it sends that old address in response to the hostname query, the user cannot connect. With proper DNS management, however — by making sure the information stored in the DNS recursor updates regularly — this is preventable.
Overdependence on one authoritative server can also result in downtime if that server crashes, has to reboot, or if the data center the server inhabits has a power outage. Maintaining access to a backup server in case the primary server fails can ensure that your network continues to connect even if a server crashes.
Managing DNS: Protection against hijacking
Since the DNS resolution process was originally designed for connectivity and not security, it is vulnerable to attacks. Attackers can, by downloading malware onto a user's computer, hijack the DNS server or commandeering DNS connections. By doing so, they can arrange for the correct domain to receive a fake IP address in response. This then sends users to fake websites that ask for personal or financial information for the attacker to harvest.
Consistent upkeep and discipline can help prevent hijacking. Consistently checking the DNS settings on your router to make sure no one has changed them, implementing anti-virus programs or a VPN to prevent the stealing of data, and getting a registry lock service to prevent tampering with domains can all significantly reduce the risk of being hijacked.
ALTERNcloud's Edge DNS Services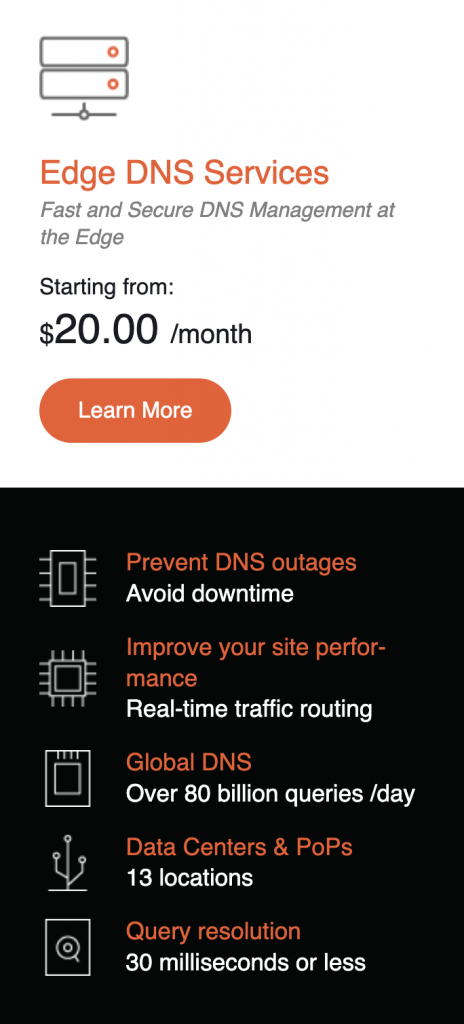 ALTERNcloud's DNS management offers a range of services, with plans starting at $20.00. Five managed domains and five million queries total are included. We provide real-time traffic routing to optimize the resolution process, and we offer a global DNS with data centers and PoPs, which mitigates any latency that is due to distance. Managing with us will prevent downtime, and result in a query resolution of 30 milliseconds at the slowest. We augment our managed DNS services with built-in network monitoring, health checks, performance monitoring, and query analytics. We ingest data from these sources and use it to optimize how traffic flows to your cloud services.
ALTERNcloud's services are an excellent way to help a business or individual's internet run as quickly and smoothly as possible, a vital commodity in a world where internet speed and security are of ever-increasing value.
Want to know if ALTERNcloud's DNS management is right for your company?